A/C & Heating Services in Acadiana
Cooling, heating, and air quality solutions for homes, businesses, and new construction in Acadiana.
A/C & Heating Services in Acadiana
Cooling, heating, and air quality solutions for homes, businesses, and new construction in Acadiana.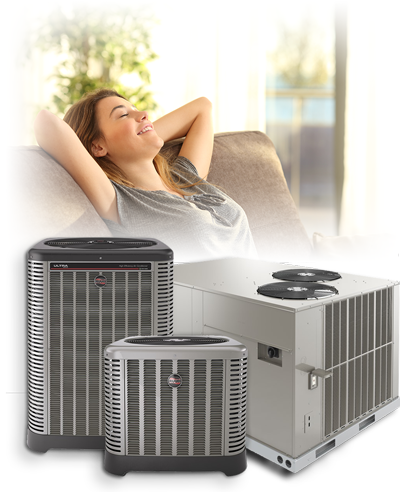 BREMS is your industry-leading HVAC company that specializes in cooling products and services. Lafayette's summer temperatures reach scoring highs, so it's essential to beat the heat with exceptional cooling services. Our unique approach to cooling creates measurable results for your home's or business's energy efficiency and indoor comfort. Our team prioritizes energy efficiency, staying within your budget, and providing customer satisfaction.
Learn More
BREMS A/C & Heating offers installation services for central air conditioners, heat pumps, ductless AC units, and several other residential and commercial cooling options. Our attention to detail during the installation process ensures that your cooling unit will function efficiently for years ahead.
Installation is arguably the most critical step when it comes to preserving a unit's lifespan. An improperly sized unit has very damaging effects. An oversized unit will increase energy costs, introduce air quality issues, and decrease your level of comfort. Issues affecting lifespan are why certified, experienced professionals should install your unit. 
At BREMS, we pride ourselves on our commitment to your satisfaction. We work around your busy schedule to accommodate your residential or commercial cooling needs. Additionally, we are courteous of your living or working space. Our team works with you to create the best cooling solution for your home or business. Call today to learn why we're the best choice for your residential and commercial HVAC needs.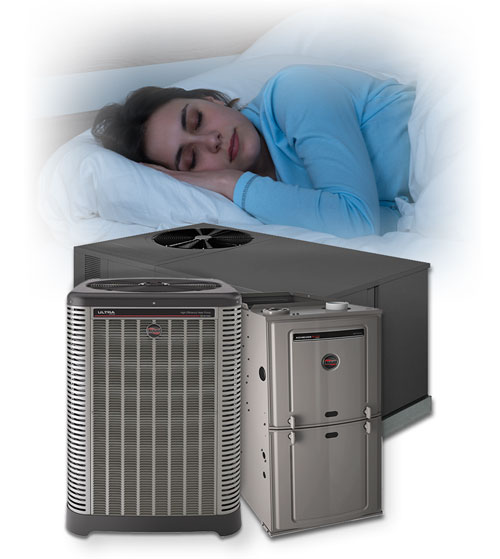 During the coldest months of the year, it's essential to have both a reliable heating system and an expert HVAC company to provide services for your heating system. While many HVAC companies offer heating products and services, BREMS sets itself apart from the competition by including the customer in the entire process to ensure a successful, satisfactory outcome. BREMS arms expert technicians with state-of-the-art equipment to deliver residential and commercial heating services that are quite possibly the best in the industry.
Learn More
Proper installation is essential to the life expectancy and efficiency of your unit. Our qualified technicians will install your unit correctly to ensure that it meets the manufacturer's expected performance and abides by state and local building codes. You can rest assured that the BREMS professionals will set up your unit for success.
Furnace Maintenance & Repair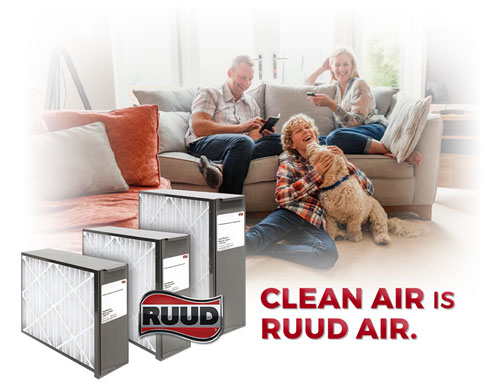 Indoor Air Quality Services
An essential component of HVAC that's easy to forget about is indoor air quality (IAQ). Indoor air quality refers to the quality of the air in your home or business as it relates to your health and comfort. Indoor air quality should be everyone's concern, and studies have shown that people spend nearly 90 percent of their time indoors. Individuals who suffer from allergies, asthma, or other respiratory problems depend on high-quality indoor air to be comfortable indoors. IAQ is vital to both your health and your HVAC system's energy efficiency.
BREMS offers a selection of indoor air quality products and services that will improve the indoor air quality of your home or business. Air cleaners, air purifiers, humidifiers, and ventilators are a few examples of IAQ products that make a noticeable difference in the quality of your air.
It's not just A/C that makes a home or business comfortable! Did you know that BREMS also provides energy efficiency to homeowners and business owners across Acadiana? BREMS Energy Solutions specializes in air sealing, spray foam, wall injection, and more.
Keeping your home or business insulated can be one of the most cost-effective solutions for keeping utility bills low and increasing comfort and value. Our team aims to help you minimize energy loss and make the most of your home or business investment.
Our energy solutions services include:
Insulation
Spray foam
Fiberglass
Soundproofing
Roof coating
Air sealing
Wall injection
Trust the Experts at BREMS
Learn more about the ways that our industry-leading services can improve your quality of life and save you money in the process.